Jeff & Sheri Easter
February 10, 2023
07:00 pm - 09:00 pm
Location
Ohio Star Theater
1387 Old OH-39
Sugarcreek, OH 44681
United States
Contact Info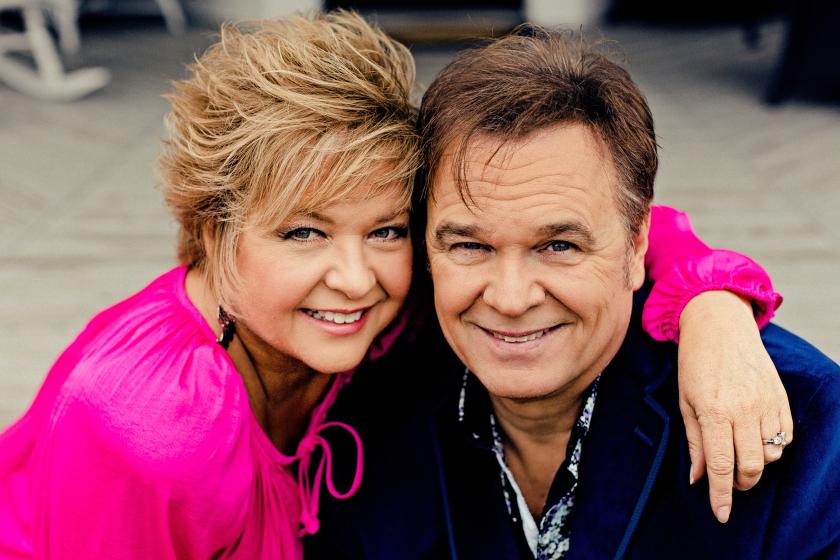 About This Event
ABOUT JEFF AND SHERI
After thirty-six years of music and marriage, Jeff and Sheri continue to encourage hearts while setting a standard of excellence in the field of southern and country/bluegrass gospel music. Jeff and Sheri have a dynamic sound/stage presence with unbelievable family harmonies and an authentic ability to communicate a message of hope.
For Jeff and Sheri, gospel music is genetically programmed into their DNA. As members of acclaimed musical families—Jeff's father is one of the Easter Brothers, and Sheri's mother is a member of the Lewis Family—they grew up surrounded by the sound of people praising God through their musical gifts.
In August of 1984, both were at the Albert E. Brumley Sundown to Sunup Gospel Singing in Arkansas. Jeff, who was playing bass for the Singing Americans at the time, took the opportunity to reintroduce himself to Sheri's mother, Polly; they had met on a previous occasion. Polly introduced Jeff to Sheri, and the two were married ten months later. Jeff and Sheri have been nominated for numerous Dove Awards and won nine. They've also received multiple Grammy nominations, and Sheri has been named Singing News Favorite Alto eleven times and the Singing News Female Vocalist four times, in addition she has claimed 22 multi-genre industry voted female vocalist awards.
Jeff and Sheri's wall of awards also includes three Society for the Preservation of Bluegrass Music Association Awards, two International Country Gospel Music Association Awards, nine Voice Awards for Christian Country Group, four Hearts Aflame Awards, and three Cash Box awards. They also have participated in the Gaither Homecoming video series since 1993, which have sold over 20 million units.
Apart from their frequent appearances on the Gaither Homecoming tour and videos, Jeff and Sheri have a heavy touring schedule of their own. "When we perform, we want people to leave a little different than when they came in," Sheri explains. "We want them to have a great time smiling, laughing, crying, and healing. We want them to know God loves them and that He is in control."
ABOUT THE VALENTINE'S DAY SPECIAL
If you choose the meal option – a special plated meal will be served on the lower level of Dutch Valley Restaurant
Meal Options
• Wedding Chicken OR Roast beef
• Mashed Potatoes OR Redskin Parsley Potatoes
• Green Beans with Honey Cashews OR Glazed Carrots
• Tossed Salad, Homemade Rolls, & Beverages
Seating begins at 5:15pm, Meal served from 5:45pm – 6:30pm
More Details to Come!