Holmes Area Safety Council
Improve safe practices while earning a BWC rebate.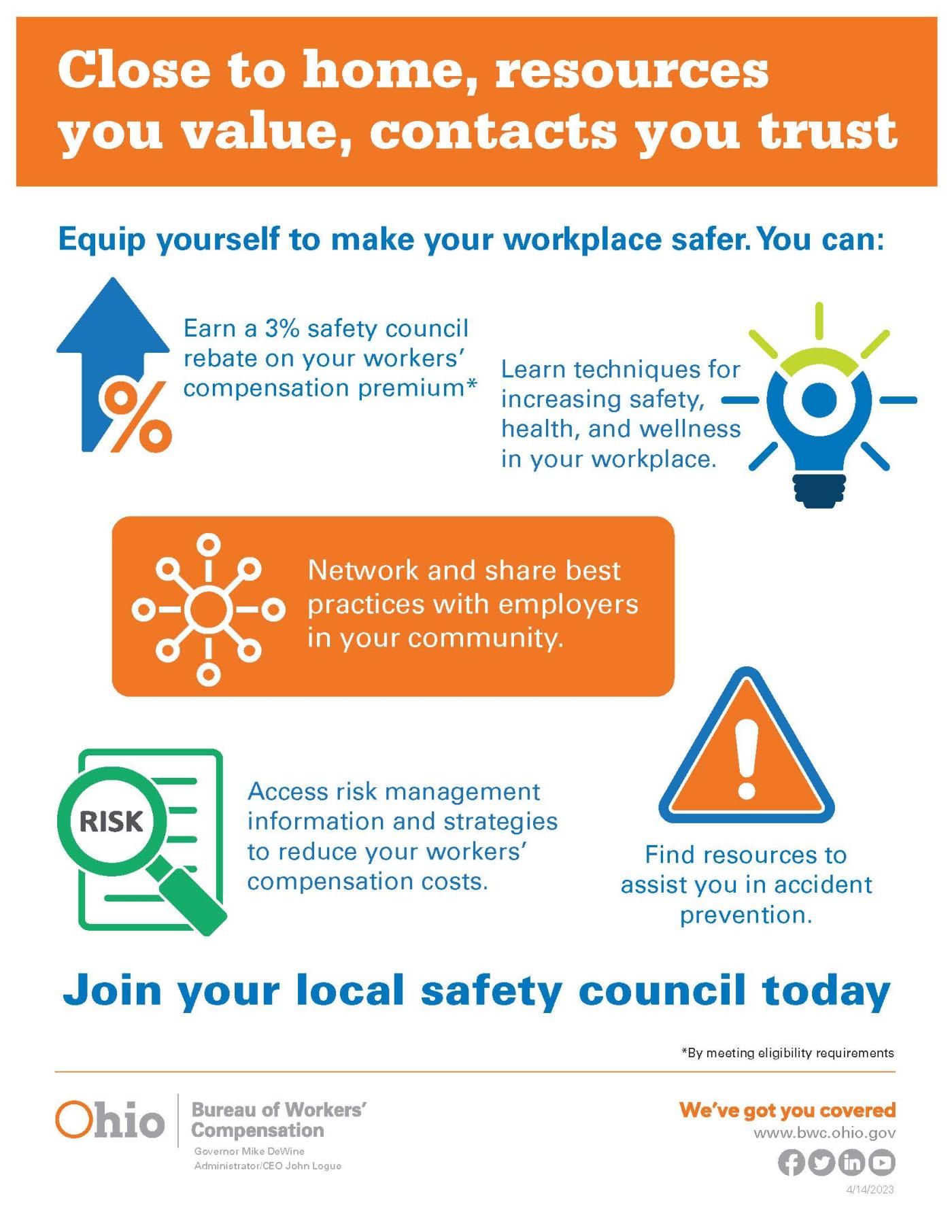 ---

Our story
From our modest beginnings as a regional claims administrator founded in 1969, Sedgwick has grown into a leading global provider of technology-enabled risk, benefits and integrated business solutions with 30,000+ colleagues, located across 80 countries. Through innovative product development, organic business development and strategic acquisitions, Sedgwick's offerings continue to evolve beyond claims processing to meet the current and future needs of our clients.
Our approach to delivering quality service in areas such as workers' compensation, liability, property, disability and absence management goes far beyond just managing claims—we aim to simplify the process and reduce complexity, making it easy and effective for everyone involved.
By enrolling in Holmes Area Safety Council and attending locally-held, monthly safety awareness sessions, your business can qualify for a 2-4% rebate on your Ohio Bureau of Workers' Compensation premiums.
Each month, Safety Council provides a valuable, informative program that addresses occupational safety and health, workers' compensation, and risk management education.
Register at our events page for the next monthly Safety meeting or call 330-674-3975.
​