Buggy Trail & NEW Artisan Trail 2021
The 2021 Buggy Trail kick-off is here!
The 2021 Buggy Trail kick-off is here along with a new Artisan Trail. The excitement of BOTH trails runs until November 31, 2021.
We have taken extra care this year in designing both a family-friendly Buggy Trail and an Artisan Trail that will allow everyone to participate and feel safe.
The trails are self-guided tours that allow you to experience different areas of our region. Spend the day or weekend exploring.
Buggy Trail Buggy Trail 2021 is a selfie-style event. Locate the items pictured on the front of the postcard that coincide with the numbers on the back, and take a photo of yourself or your group.
It is that simple!
 
Then tag @amishcountryohio or #buggytrail2021 and receive an extra entry into our Winter Weekend Giveaway!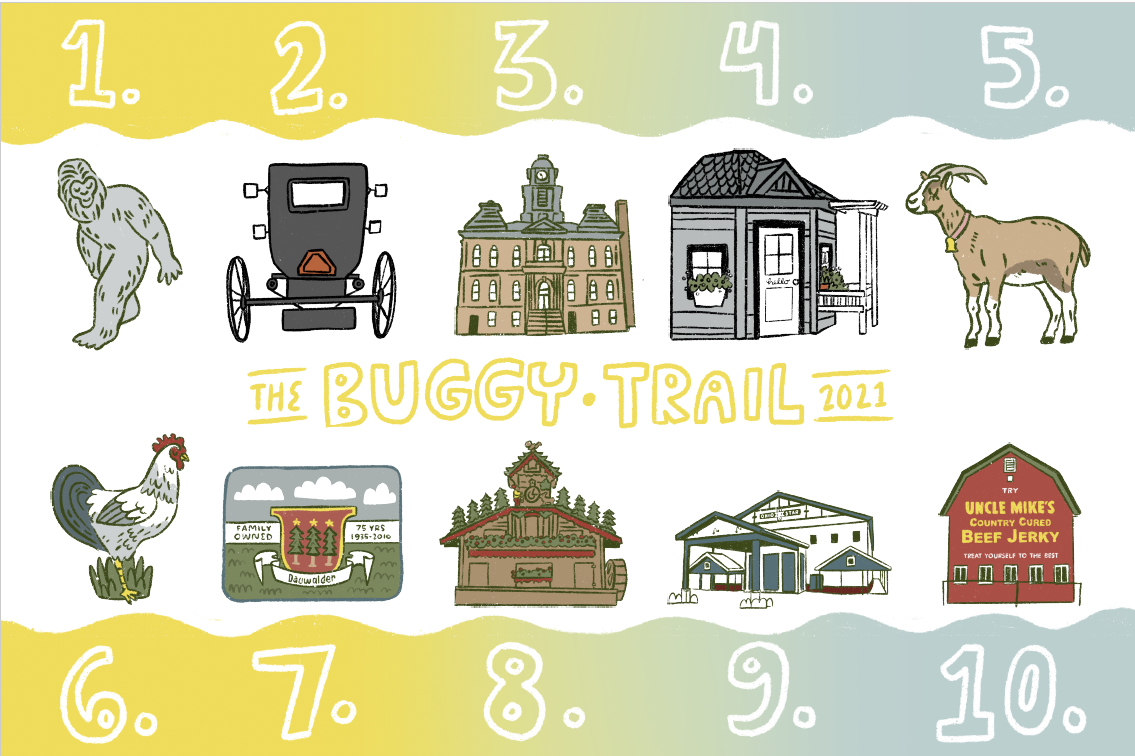 Artisan Trail
Artisan Trail is a brand-new trail this season! We wanted to begin highlighting our region's many talented, artisan businesses. This trail includes some of our wineries, breweries and art galleries. 
Stop at the locations and simply have a staff member sign off that you were there. 
For an added entry to the Winter Weekend Giveaway, tag us @amishcountryohio or #buggytrail2021!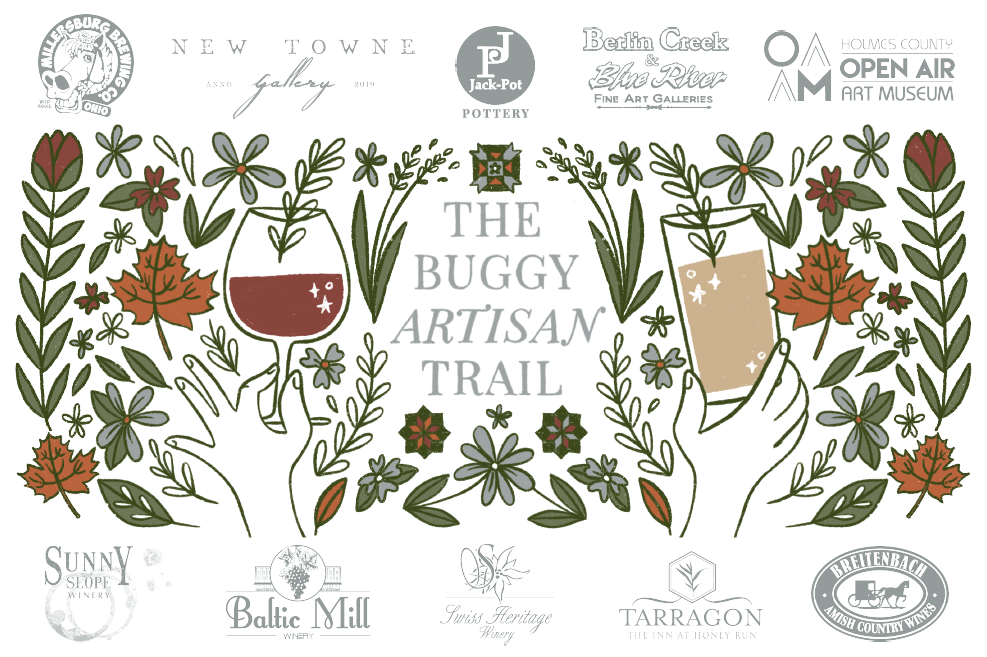 Once you complete 5 stops on either trail, simply return the card to the Holmes County Chamber of Commerce and receive a gift from us!
Fill out the information on the back of the card ( those 18 or older) and be entered into our giveaway!