Enchanting Winter Escapes in Ohio Amish Country
Whether you want to cozy up by the fireplace or take in the breathtaking landscape, winter is a great time to relax, refresh and enjoy the comforts of Ohio Amish Country. Come and experience handmade goods and homestyle meals or take in a show after exploring the culture of our area.As you plan your winter adventure, here are a few of our favorite places to stay that are sure to make any traveler feel right at home.
Horses dashing through the snow along rolling white hills, crackling fireplaces and small town charm. This may sound like a fabled winter wonderland, but it's just what you can expect when you travel to Holmes County, Ohio this season.
Winter here is a magical time that celebrates a local spirit of imagination and innocence. We embrace everything the season brings  –  from comfort foods and spirits to handmade quilts and unforgettable experiences.
When you need a fun-filled escape or a tranquil setting to reflect on the things that matter most, we invite you to brush away the winter blues with a weekend away in Ohio Amish Country.
Lodging can be the most exciting part of planning your winter adventure. Do you want a cabin in the woods, a unique living space, a luxurious hotel or a quaint cottage retreat? No matter your preference, we have it all.
Rustic Retreats
Let's start with the area's rustic cabins and lodges. From cozy spaces to full-size homes, there are many out-of-the-way places to enjoy peace and quiet or rekindle romance.
Amish Country Lodging offers guests intimate cabins with rainfall showers, welcoming fireplaces and private hot tubs that invite you to venture out and enjoy the snowfall.  Donna's Premier Lodging prides itself on being the area's destination for romance. Jacuzzi tubs in the shape of a heart, bottles of champagne on ice and decadent chocolate covered strawberries can all be waiting on you and your sweetie.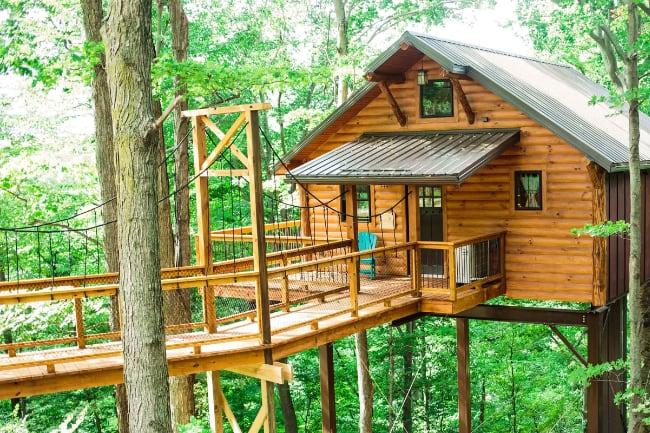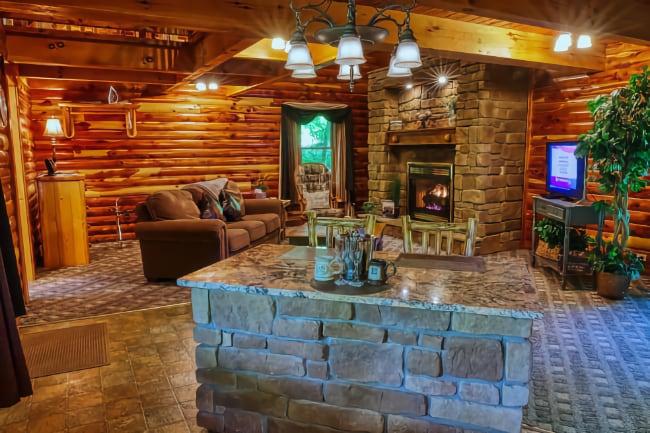 Want a cabin experience the whole family can enjoy? Sojourner's Lodge and Log Cabin Suites and Ethan's Retreat in the Woods both offer spacious accommodations.
Sojourner's features hiking trails, ponds and astounding views in all seasons. Picture yourself waking up to look out upon fresh snow and a herd of grazing white-tailed deer. Nature enthusiasts will want to head about five minutes down the road to visit The Wilderness Center where kids and adults can learn more about our native plants and animals. This expansive center has an indoor PlayScape for the kiddos to burn off some energy and a variety of classes to give your explorers insight to plants, dinosaurs, animals and the solar system. Who says learning can't be part of vacations?
Ethan's Retreat is for those looking to tuck themselves away in the hills to relax, unwind and hit pause on life. At this fully-furnished cabin, your only care is whether to head out for dinner or stay in and make use of the well-equipped kitchen. The hot tub and comfortable living space create an oasis and mountain-like retreat for those who may want to escape the world for a bit.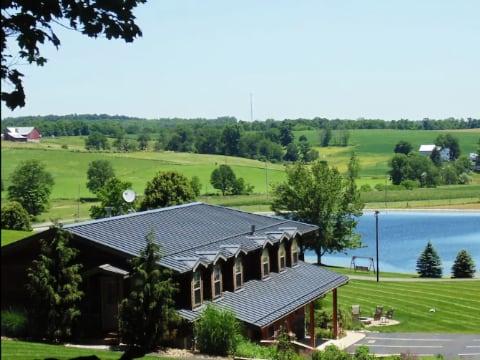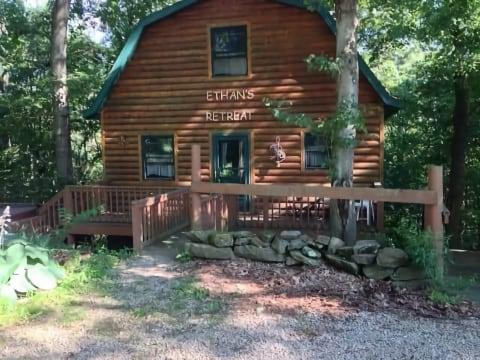 If you need a place to park your RV, there are many locations that offer hookups year round. Evergreen RV Resort Park has amenities to make all travelers happy. With an indoor arcade, saltwater pool, hot tub, sauna and laundry facility, you can go out and refresh without unhooking from the truck. In the winter, you may also run into the local Amish as Evergreen allows them to wash their clothes in the facility.
One-of-a-Kind Stays
Maybe you seek an uncommon travel experience. What could be more unique than allowing the trees to rock you to sleep. Pine Cove Treehouses give you the chance to explore Amish Country from a bird's eye view. Don't think of this like your childhood tree fort. These breathtaking accommodations have all the luxuries of a hotel room while creating an experience we know you won't forget.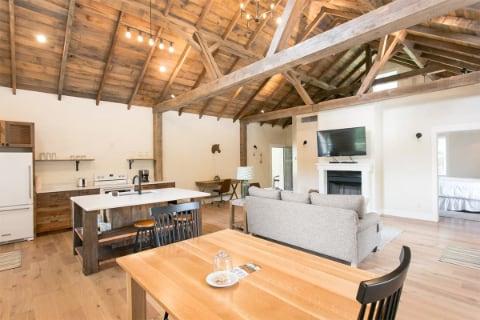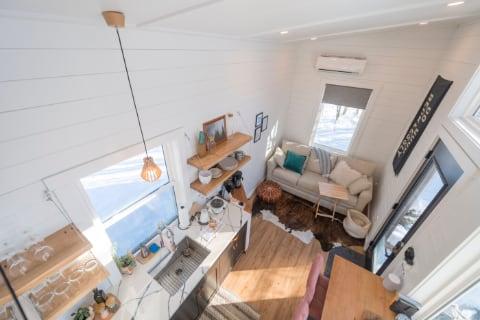 If swinging from the trees is not on your bucket list, what about seeing if tiny living is really a new way to live? Tiny Stays Berlin has two different places for you to kick back and enjoy life. We can't get over how they were able to fit so much into each space all while creating a creative environment that would make anyone feel at home. From the full bathtub with rain shower head, projection screens and free-standing outdoor sauna and fire pit, find a Scandinavian vibe right here in Amish Country.
In Fine Style
Luxurious accommodations are not just in the city. Holmes County, Ohio is home to some amazing resorts that have the hometown hospitality we pride ourselves on.
Tucked away outside Millersburg, The Inn at Honey Run is a boutique adults-only resort, representing a truly private experience within 56 acres of breathtaking landscape. The intimate and peaceful atmosphere creates an environment of total relaxation and provides the ideal retreat from the stresses of everyday life.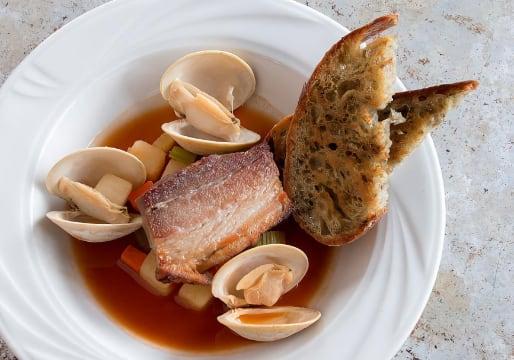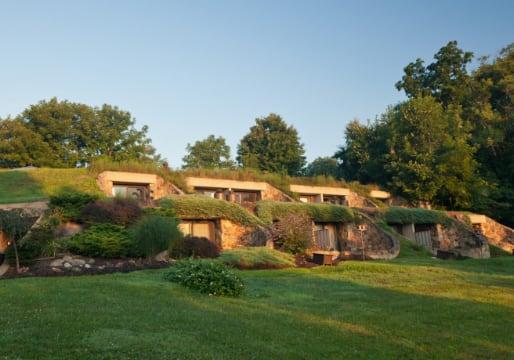 The property is also home to the Holmes County Open Air Art Museum and Tarragon, a fine dining restaurant. The Museum is an outdoor art exhibit that sits on trails carefully carved through the grounds. It connects art and nature in ways that you never expected. If you are lucky, you can find the owner walking the property and sharing the vision he had for this. Tarragon is a can't-miss experience for any food lover. The seasonal menu the chef creates for you is sensational and often gathered from the grounds of the Inn.
Located within Berlin you will find The Berlin Grande, Berlin Resort, and The Berlin Encore. These lodging options allow you to step out into town and explore a variety of retail shops and attractions and pop back into your room to freshen up before heading to dinner.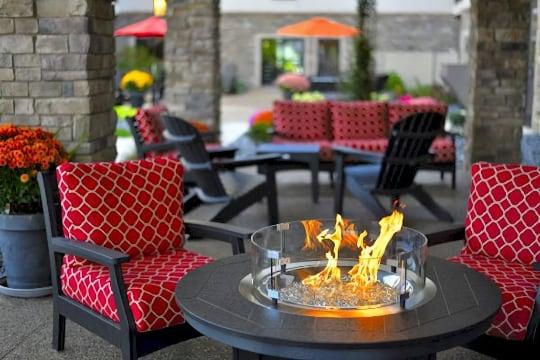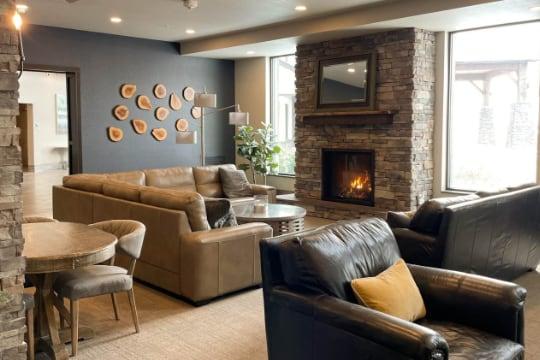 After a good meal, why not enjoy one of the two different evening shows here in Amish Country? The Amish Country Theater offers family fun comedy – think Amish Heehaw. The Ohio Star Theater features theatrical performances with Broadway productions and special musical appearances.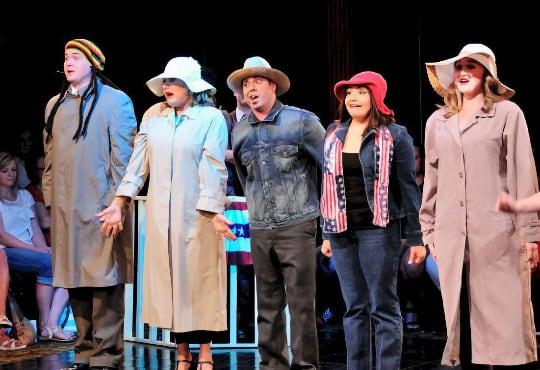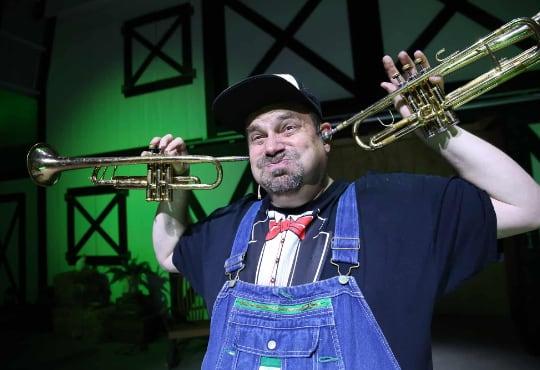 If you'd like to stay in the country, but not too far from town, then Carlisle Inn (Walnut Creek and Sugarcreek) or The Amish Door are for you. Both Carlisle Inn locations leave you in awe the moment you walk the lavish lobbies and common areas. Head to the study where the cozy leather chairs create a booklover's paradise.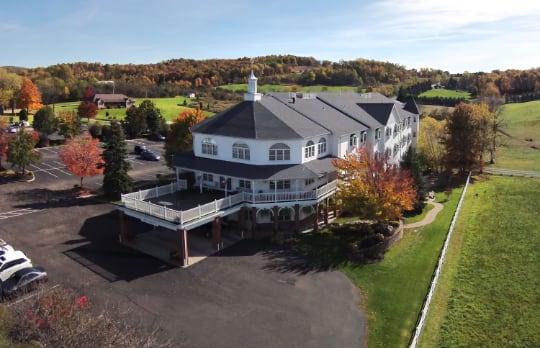 The Amish Door – located outside of town, but on the state route – offers guests a resort experience with an onsite restaurant that serves comfort foods and spirits. The hotel hosts many events, ranging from musical performances to princess teas, so you can be sure to encounter some type of entertainment while staying here.
Even More To Discover
Have I sparked an interest in making Ohio Amish Country your winter vacation destination? The good news is I haven't even scratched the surface of the list of places to find relaxation and comfort here.
Spend a day or two exploring our local wines and brews and taste the season through our wide variety of culinary delights. This is your opportunity to slow down and immerse yourself in what makes our area a great place to visit any time of the year.