Learn Amish History, Culture, and Crafts
Curious about the history and culture of Ohio Amish Country? Learn about how to get the most of your trip, and take home the knowledge you gain along the way. Here are my top six ways to immerse yourself in a culture that prides itself on keeping old ways alive!
Have you ever considered Ohio Amish Country as a place to learn while enjoying your stay? It's an Ohio treasure full of rich history and endless opportunities to discover new skills and crafts. The picturesque landscapes are perfect for hiking and birdwatching. What's more, the locals take great pride in preserving their traditional way of life and are always happy to share their knowledge and expertise with visitors like you. Whether you're interested in woodworking, pottery, or quilting, there's something for everyone to learn in Ohio Amish Country. Here are my top six ways to immerse yourself in a culture that prides itself on keeping old ways alive!
Experience Anabaptist History
How did this Ohio Amish community come to be? Everyone who comes to Holmes County should plan a visit to Behalt, The Amish and Mennonite Heritage Center. This cyclorama painted by Heinz Gaugel is one of only two in the United States and gives a beautiful and stark depiction of the plain people, their history, and the Christ of their culture. 
Tip: Make time to visit the German Culture Museum in Walnut Creek, where historical pieces and artifacts await the history lover. 
Enjoy a Canal Boat Ride at Roscoe Village
Taking a leisurely canal boat ride at Roscoe Village in Ohio is an educational experience that should not be missed. The village is a charming and historic spot that takes visitors back to the1800s when canal boats were a vital means of transportation. The canal boat ride itself is a peaceful and relaxing journey along the restored section of the Ohio and Erie Canal. As you glide along the water, you'll be surrounded by lush greenery, historic buildings, and the tranquil sounds of nature. The knowledgeable guides on board will regale you with stories about the canal and the village's past. It's a perfect way to unwind and soak in the beauty of Ohio's countryside while learning about its fascinating history.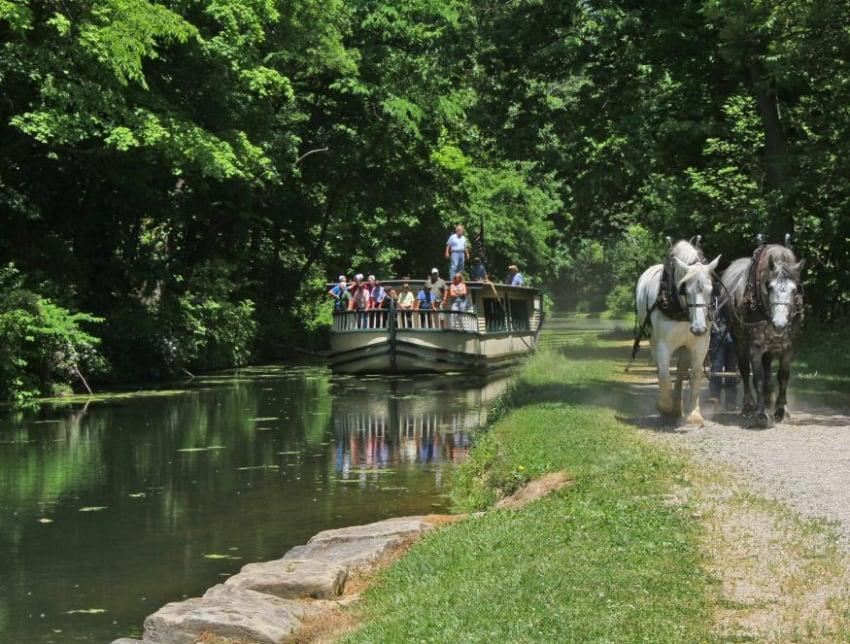 Tip: Pack some mosquito spray, and ask about who the "hoggee" is and what his job was. In yesteryear, it was very often a 10- to 16-year-old boy or an older, unmarried man.
Look for Birds and Hike a Trail in Ohio Amish Country
Birdwatching is one of America's favorite pastimes, and the Amish are avid birders. As a result, there are a plethora of birding supply stores around the community: Time and Optics, Lizzie Mae, Troyer's Market, and Hershberger's Farm and Bakery, just to name a few. 
Tip: Birdwatching is an entertaining and rewarding activity that allows you to appreciate the beauty of nature. Visit The Wilderness Center to take a guided hike or just sit in the indoor bird observation area.
Take a Class and Learn Something New
Many visitors do not realize how many learning opportunities await in Ohio Amish Country. Taking a class is a wonderful way to expand your knowledge and improve yourself. Whether you're interested in learning a new skill or simply want to broaden your understanding of a particular subject, there's always something to gain from the experience. Lehman's offers classes on canning and many homesteading topics. Get your hands dirty in some clay at Jackpot Pottery to learn to throw a mug or other beginner project.
Learn to Sew and Take Home a Project
Sewing is a fantastic hobby that allows you to express your creativity and make something beautiful with your own hands. It's a skill that anyone can learn, and the possibilities are endless. Whether you're a beginner or an experienced seamstress, there's always something new to learn and create in the world of sewing. Ohio Amish Country is home to excellent seamstresses ready to teach you the basics or to help you get to the next level. The Plaid Sheep at the Schrock's Heritage Village host many classes, and their ultimate quilting retreat is held at the Berlin Grande.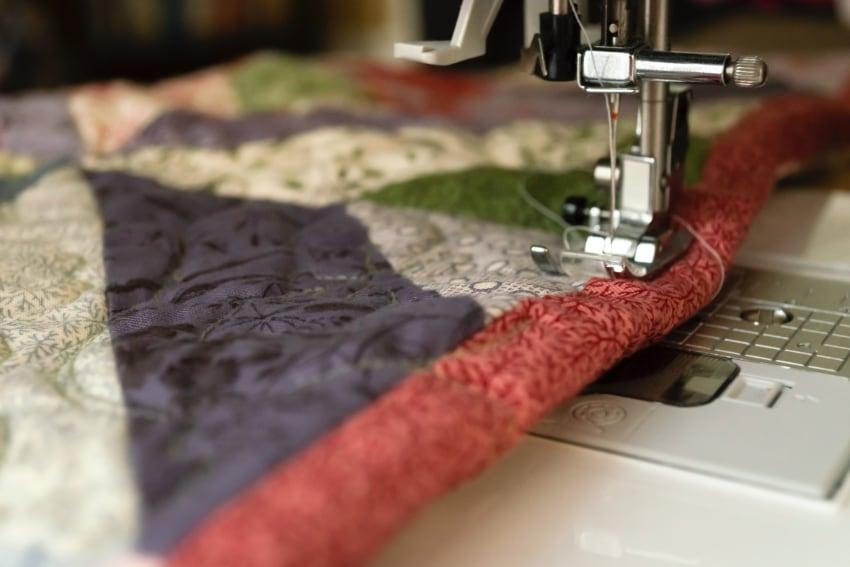 Discover More About Railroad History
The Age of Steam Roundhouse Museum is more than just a museum and collection. It is a working roundhouse where talented restoration specialists work to preserve the locomotives, railroad cars, tools, and machinery of the glory days of railroading. They invite railroad lovers to experience the beautifully restored steam engines through immersive tours.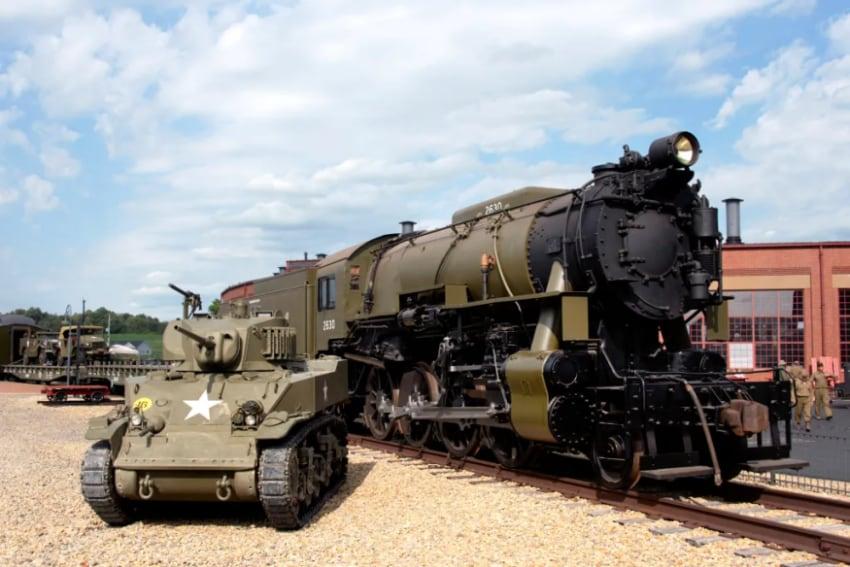 Come to the Age of Steam Roundhouse during the Steam to Victory event in September, where they combine the might of the Second World War with the display of American military and steam power. Visitors will see how the two worked together throughout the war. The event will also feature static railroad displays, artillery and small arms demonstrations, World War II military vehicles, living history reenactors, and military and food vendors. Short train rides on the museum grounds will be offered to guests.