Mt. Hope – A small village with big appeal
If this small town hasn't made your list of Amish Country destinations, it's time to plan your visit.
On the surface, Mt. Hope looks like any other small town in Amish Country. Along Ohio Route 241 in northeast Holmes County, a mix of buggies, vehicles, and farm equipment pass by its quaint buildings.
The town is just big enough for a post office but not for an official population count. However, as you explore the few blocks that make up the business district, you'll soon discover several unique gems.
Mrs. Yoder's Kitchen, one of the region's most beloved restaurants, has been serving visitors and locals for over 15 years with real home-style cooking. There is always a line, but the wait is worth it.
Whether you choose the incredible hot buffet full of homestyle staples – mashed potatoes, chicken, meatloaf, noodles, rolls, and dressing – or the Lake Perch sandwich, we promise you won't leave hungry. For dessert, cream pies are a local specialty, and I recommend going with whatever fruit is in peak season.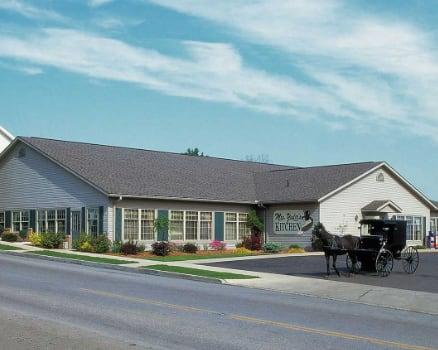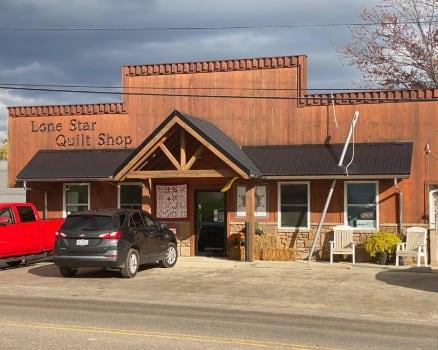 With a full belly, you're ready to start exploring the mom and pop shops that dot the town. First on the list is Lone Star Quilt Shop. Located just outside the square, it is full of the most beautiful Amish made quilts you have ever seen. They also carry an array of fabrics and materials that will make any quilter feel giddy.
If you will be in the area for a while, check to see if they are holding any classes. The classes fill quickly, and I am not surprised. The staff of Amish ladies love to share how they create these wonderful tapestries.
Homestead Furniture is another must-visit destination when in Mt. Hope. As you walk through the doors, you discover this furniture store is unlike any other. The warm and inviting staff truly cares what you as the consumer are envisioning in your home and will help you build a custom one-of-a-kind piece or select something from the showroom floor.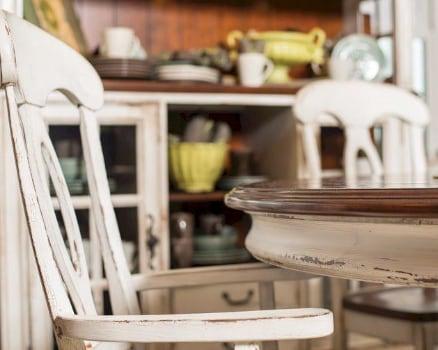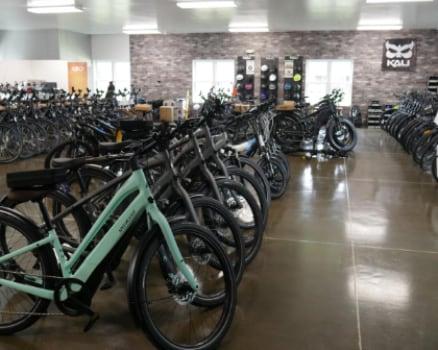 Wondering about E-Bikes and why you now see them everywhere in Ohio Amish Country? Then head to E-Bikes of Holmes County. The team there can show you the latest models, accessories, and reasons why E-bikes are winning over the Amish communities.
While traditional bicycles are great, the hills of Holmes County are aggressive and can be difficult for older Amish people to traverse without creating unsafe road conditions. Because E-bikes offer a safer mode of transportation for an individual, they're becoming more widely accepted.
E-Bikes of Holmes County will allow you to test models right outside the door in their parking lot. I'm telling you from experience, those bikes can move. I tested one and it was a blast.
Mt. Hope is also known for some of the largest weekly auctions in Amish Country. Wednesday is auction day, and the number of visitors to the village explodes as the whole community is alive with activity. Auctions vary from produce and hay to firewood and livestock. Multiple times throughout the year, horse and carriage and machinery sales are held.
For an exotic experience, visit during an Alternative Animal and Bird Sale, which features emus, buffalo, zebras and more. The auction grounds include the Mt. Hope Event Center. With 65,000 square feet of exhibit space, it hosts sporting competitions, additional auctions, education conferences, furniture shows and other special events. For a complete list of auctions, visit their website.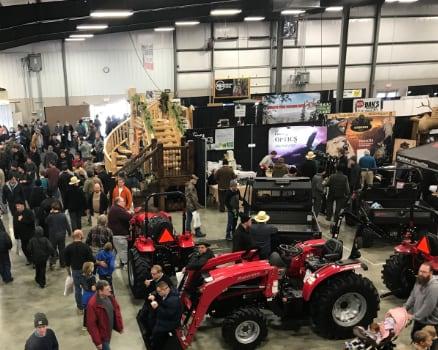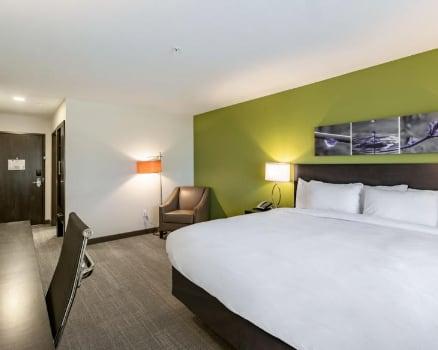 Looking to stay overnight? Book a room at the Sleep Inn & Suites. The hotel is just steps away from the Mt. Hope Action Center, offering breathtaking views of the countryside and the everyday Amish lifestyle.
You may wake up to find the event center full of buggies, wagons, horses, and trailers as far as the eye can see. Don't worry, the Sleep Inn & Suites has all the amenities you want in your travels. From hot breakfast to a fitness center, it bridges the luxuries of modern life to the charms of simpler times.
While it may be less known among travelers, we think Mount Hope is the perfect little spot to rest, reset, and enjoy the simple life.