Old World Polish Pottery is one-of-a-kind
Where to find hand-painted European pottery that's ideal for everyday use.
On a peaceful property outside the village of Mount Eaton, there's a small shop that offers something you might not expect when you think of Ohio Amish Country. 
Just off of the highway, a long driveway winds around a gorgeous farmhouse to the welcoming storefront of Old World Polish Pottery.  
While Amish Country is widely known for its locally-crafted wares, this shop has gone halfway around the globe to showcase the work of artisans in Boleslawiec, a small village on the Bobr River in southwest Poland. This region near the German and Czech border was crafting pottery as early as the 7th century and shares many cultural roots with the Amish who immigrated to Holmes County.
Before you enter the store, take a moment to appreciate the sounds of rural Ohio - the songs of mourning doves and bluebirds, and the lowing of cows on a neighboring farm. Even the drive in is beautiful. State Route 241 offers some of the best opportunities for photography as well as glimpses into the simple life on farms and homesteads where days pass seemingly without worry.   
Inside, you'll find a variety of pottery, ranging from homeware and cookware to decorative items. Intricate, hand-painted designs and attention to detail make it easy to see why these are such highly-sought pieces.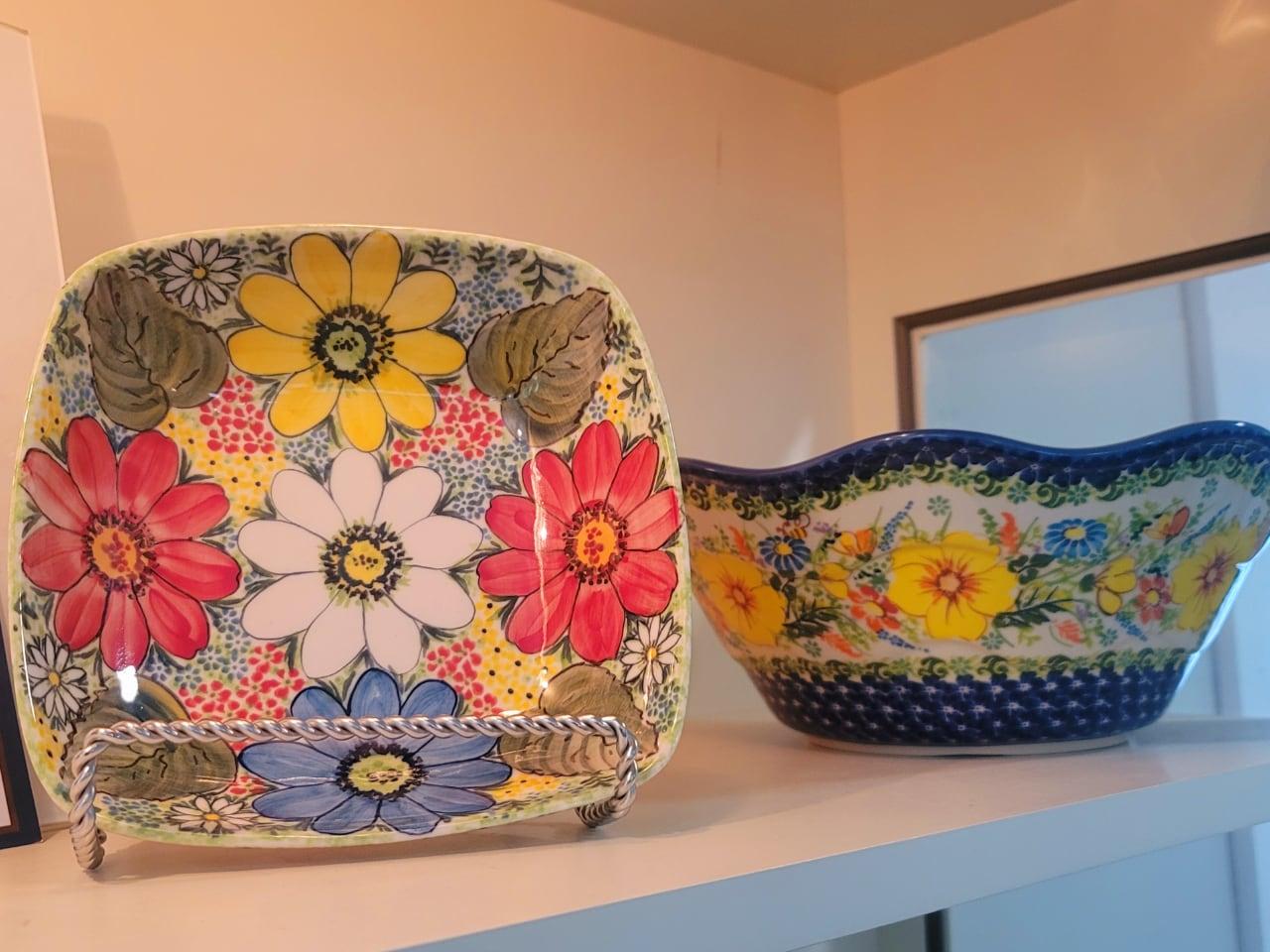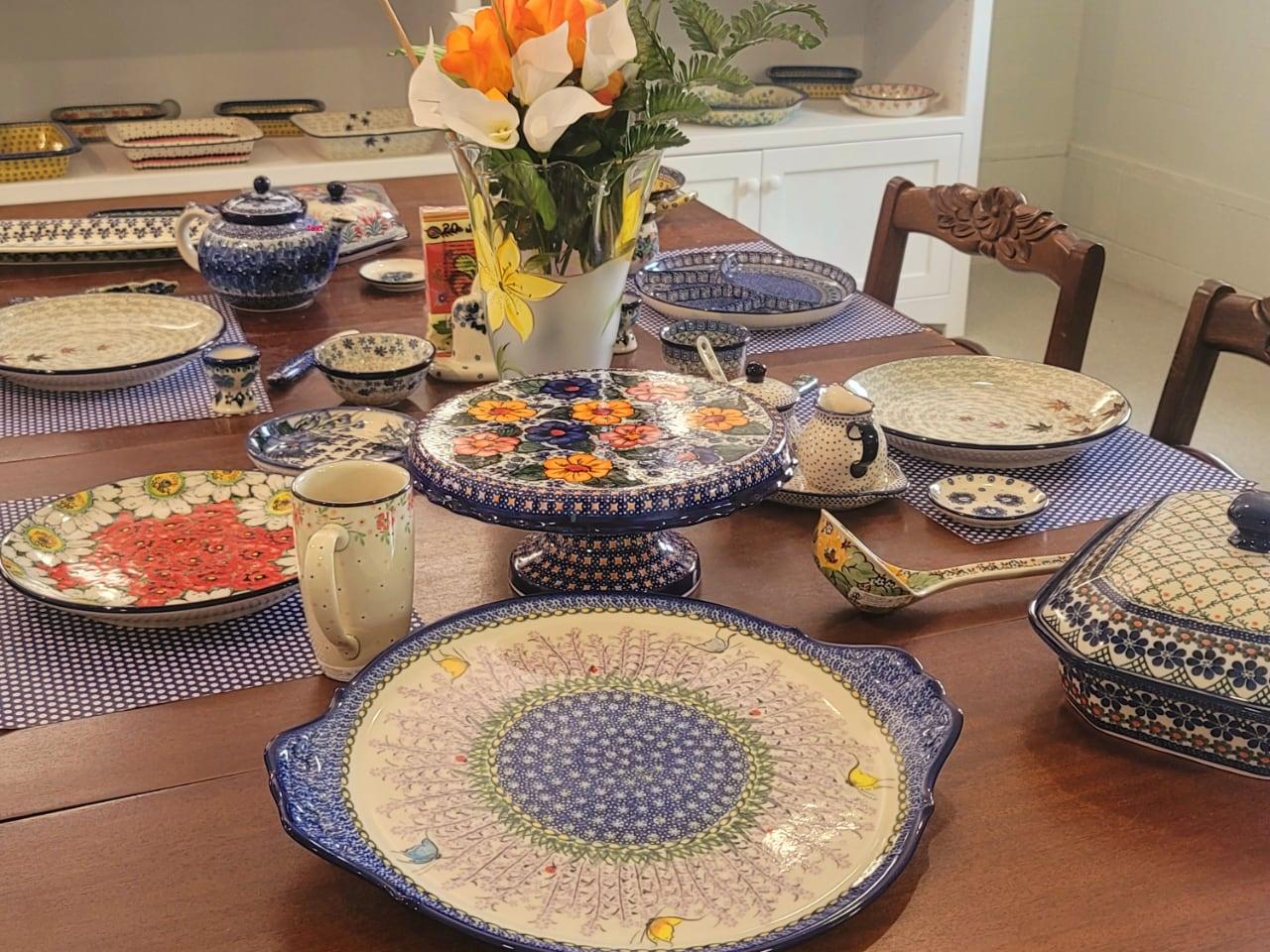 These items are also as functional as they are beautiful. All of the pottery is non-toxic, lead free, cadmium-free and safe for the dishwasher, microwave and refrigerator. For your next gathering, forget clear glass or disposable containers, and imagine baking and serving your lasagna in a breathtaking, handcrafted casserole dish.  
For many, childhood memories include a pie stand, mixing bowl or cookie jar that represents time spent in the kitchen with family. Old World Polish Pottery can help to create that next chapter for you. 
While you should absolutely add this shop to your next adventure in Ohio Amish Country, you can also find them online. The ever-changing supply of Polish pottery means what's available one day may be gone the next, so I strongly recommend that you sign up for their newsletter. You'll even receive a discount on your first order. 
No matter how you shop with them, Old World Polish Pottery can help you make the kitchen the center of your home with pieces that speak to you, spark conversation and are a part of memories for a lifetime.
What's A Pie Bird?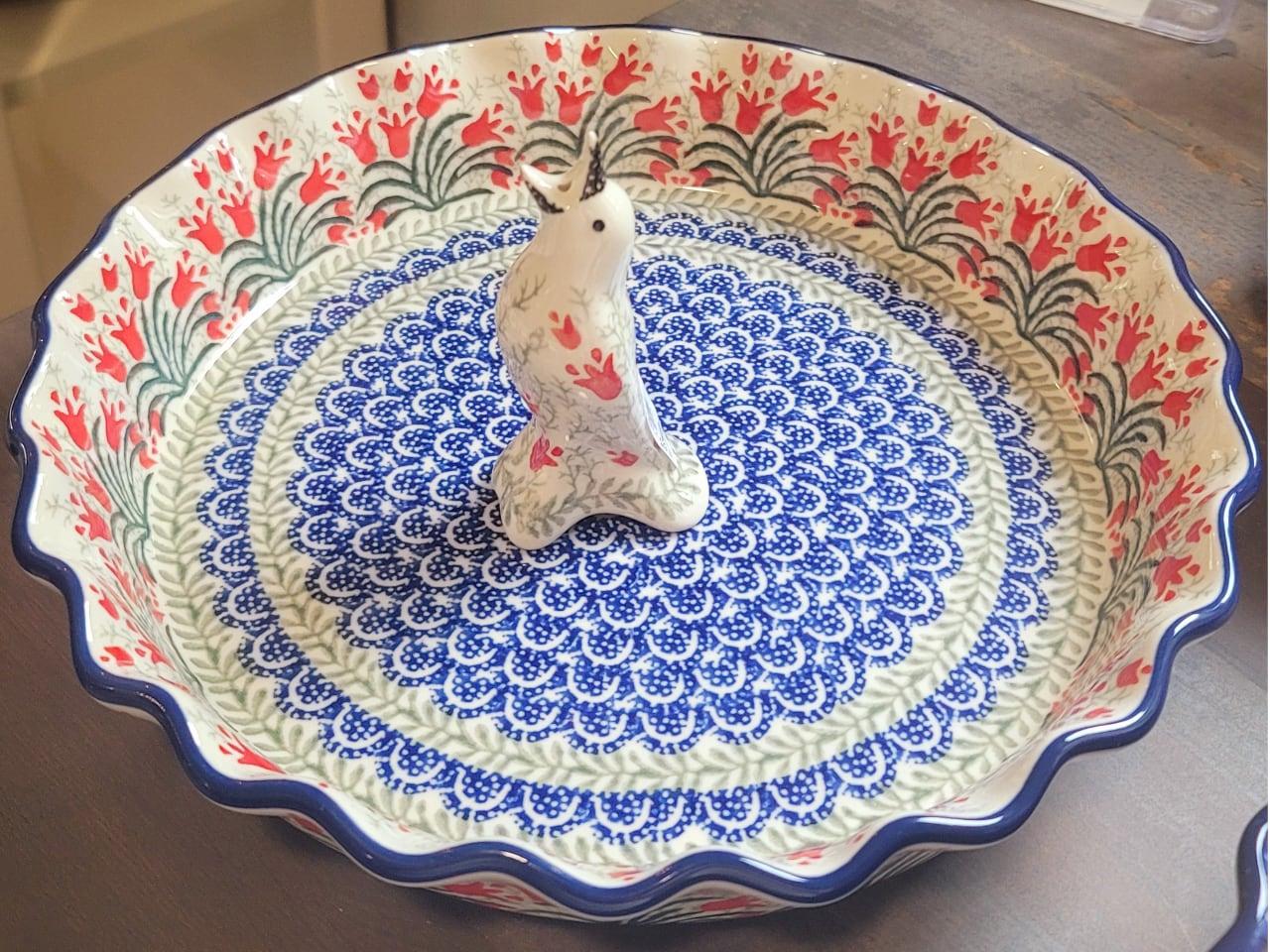 Even though Ohio Amish Country is known for our baked goods, I had no idea what these adorable ceramic birds did until Old World Polish Pottery gave me the rundown. It turns out, they have been used since the 1700's to help ensure the top crust of the pie is cooked evenly and crisp. The hollow bird is placed in the center of the pie allowing steam to escape through its open mouth. This helps the top crust rest on the filling evenly, preventing sunken centers. Now that you know, you should add this little birdie to your must-have list.