Raise a glass. It's National Beer Day.
When we're all looking for something to celebrate, National Beer Day seems as good a reason as any.

"I think this would be a good time for a beer." - President Franklin D. Roosevelt
When we're all looking for something to celebrate, National Beer Day seems as good a reason as any.
In March 1933 during Prohibition, U.S. President Franklin D. Roosevelt signed a law making it legal to consume 3.2 percent beer, essentially making an end run around Prohibition and leading to its ultimate repeal. As a result, on April 7, 1933, when the country desperately needed to celebrate in the midst of the Great Depression, this new law allowed a thirsty public its first legal taste of beer in more than a decade.
So, today on National Beer Day, it's the perfect time to raise a pint of your favorite brew. In Holmes County, our favorite comes from hometown brewery Millersburg Brewing Company.
Beginning in 2012 as a labor of love in the basement of a Prohibition-era building in downtown Millersburg, today MBC brews about 50 different styles of beer throughout the year. In their taproom, they offer 20 different styles of beer made in-house.
Lot 21 Blonde, a light and refreshing brew, is the most popular in the taproom. With statewide distribution, though, it's their West Coast Style IPA French Ridge IPA that gets the most notice.
According to Mara Padden, owner at the Millersburg Brewing Company, the beer-making process is time consuming. Brewing a batch generally takes six hours. For lighter beers, it takes roughly 19 days start to finish. As for hoppy and higher alcohol beers, it takes more like four weeks start to finish.
What's her favorite MBC brew? She said it definitely changes by the season. Her favorite sipper on crisp fall days is their Pope's Pumpkin Imperial Ale. Her year-round favorite is definitely the French Ridge IPA.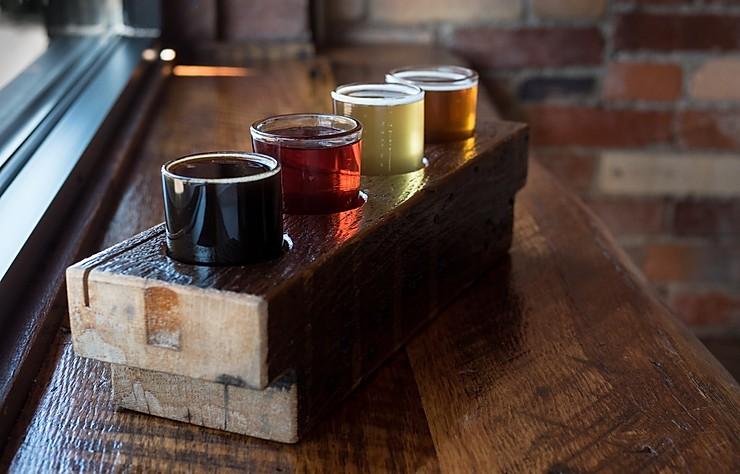 Growing steadily since they opened, last year they brewed about 2,000 barrels of beer. That's the equivalent of 4,000 kegs or 496,000 pints of beer!
If you're local, you can still enjoy MBC favorites even though the tap room is closed. In early 2020 they expanded their kitchen and menu and are offering carry out food and beer throughout our stay-at-home order.
If you live somewhere else in Ohio, check your local grocery store for canned six-packs.
Cheers!