Things to do in Winesburg, Ohio
Immerse yourself in small town tradition.
Driving along the winding roads in Ohio Amish Country, you may stumble upon one of the cutest towns in the area. Winesburg, Ohio is a small village on the northern side of our region, founded in 1832 as a direct route from Canton to Millersburg.
Slow down and take in the charm of this community where old stone buildings and small brick walkways leave visitors longing for simpler days in America.
A Storied Past
Historical character is just the beginning of what's in store for you here. Residents and business owners take immense pride in their village, and it shows with the care and placement of everything in the town.
I recommend starting your journey at Alpine Cabinets of Holmes County. The tourist information center also happens to be next to this shop. Shop owner Eli is the perfect voice to help visitors understand the journey from the earliest residents to what you can see as you explore today.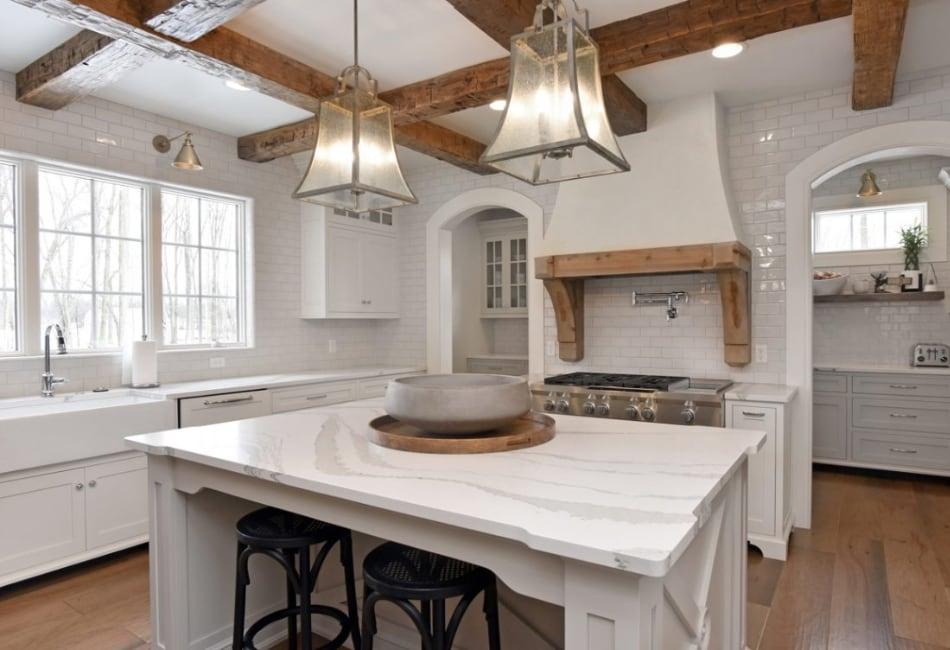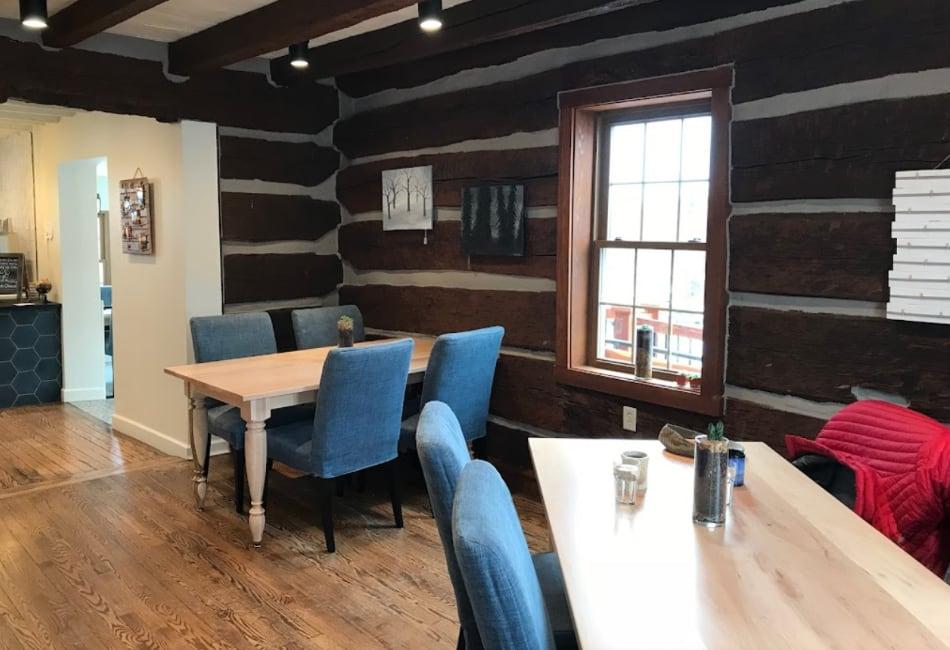 The first businesses were pottery, tannery, harness, gunsmith, cooper, and saddle shops. Small factories made brooms, baskets, bologna, boots, shoes, cigars, and mattresses. The town also had two hotels and dry goods, grocery, and hardware stores. Looking up and down the village streets, it can be hard to imagine how all those businesses were set up, but look closely, and you can see the past peaking through.
After hearing Eli's fascinating stories, head out onto the street for a taste of Amish Americana. The Antiques and Historical Society offers visitors a timeline of Winesburg's history, and the staff is more than willing to share how this hidden gem of a village has prospered throughout time.
Go Shopping
Antique shops dot both sides of the street, celebrating a bygone era and sparking memories of days past.
Wendell August Forge and Coblentz Leather are located just outside town, showcasing the talents of local craftspeople. Wendell August Forge has been producing hand-forged items for your home for years. The business has two locations, one in Holmes County and another in Mercer, Pennsylvania. In addition to ornaments, table wares, blown glass pieces, and pewter items, the Holmes County store also has the Largest Buggy displayed inside – another fantastic photo op.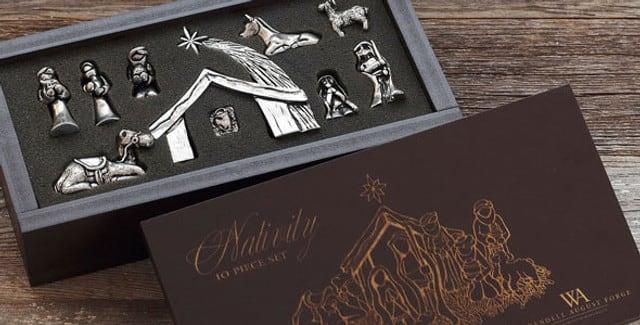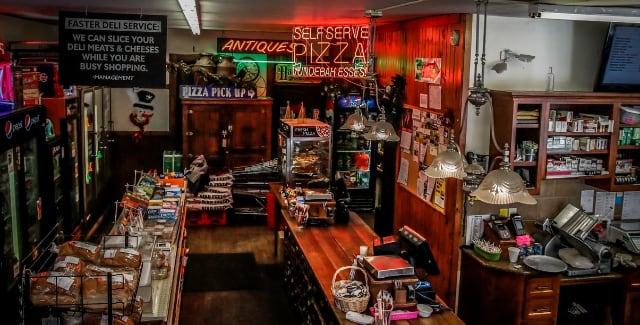 Great places to eat
Need some recommendations on places to eat or grab snacks for later? Whitmer's PIzza and General Store is located in the northern corner of the village, and I encourage you to head inside for real hometown food. You can not only enjoy a good meal, but the photos you capture will make your friends envious. The hitching post out front is often full of buggies and horses waiting for their owners to return from gathering supplies. The rail has been a feature of the village for as long as most can recall.
Maybe you need another cup of coffee to keep you moving or something a little lighter for a meal. Then head down to the Beacon Café where the coffee and hand-hewn log cabin will have you imagining your own rustic retreat. The food, while on the lighter side, will leave everyone full – the heaping salads, sandwiches, avocado toast, and desserts are out of this world. Full of farm fresh ingredients, you feel right at home.
Looking for something to grill later? Winesburg Meats is your go-to for fresh cut selections. The family-run business has been meeting the needs of the local community and tourists since 1959. They make over 100 items on site with real ingredients free from artificial preservatives, soy, or gluten. They pride themselves on taking meat back to a simpler time.
Places to stay near Winesburg, Ohio
As the sun starts to hang low on the horizon, it's time to head back to your homestead for the evening. When you learn about the options available in and around Winesburg, you may not ever want to leave.
The town is home to many unique and luxurious lodging options in Ohio Amish Country. Let's start in town with the Stone Cottage Inn. Located just off the main street, this cottage was built in 1834 and offers all the old-world charm you could want. Stone Cottage Inn gives you a glimpse at what America looked like throughout the first era of the republic at the dawn of the Industrial Revolution.
Another option is Grapevine House Bed and Breakfast. Also built in 1834, the property consists of two homes and a barn with a white picket fence. It is the idyllic setting for a rustic retreat in Ohio Amish Country. Raymond O'Neil, founder and first director of the Cleveland Playhouse, purchased the home in 1927. His wife Dorothy and her mother-in-law opened a tearoom, in what is now the Time and Treasure Trove. The women named their tearoom the "Grapevine House," which probably originated from the grapes that Winesburg was famous for years ago.
Red Cottage Hideaway offers the quintessential Ohio Amish Country experience – the rolling hills, farmland, and charming homes. All the cottages are decorated in a farmhouse style, each with its own personality and tasteful simplicity. Grind your own coffee with an endless supply of coffee beans and help yourself to an assortment of additional beverages such as flavored hot teas, hot cocoa, and even lemonade. Fresh homemade maple frosted cinnamon rolls and delicious fresh baked bread will be at the cottage, just for you. Gluten free cookies are also an option. Located on a quiet township road, guests are ensured solitude and a quiet country atmosphere. Hear neighboring buggies clip clap down the road and be reminded of the simpler life.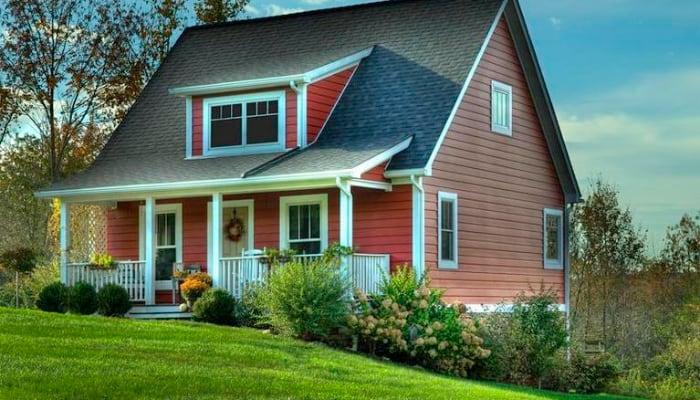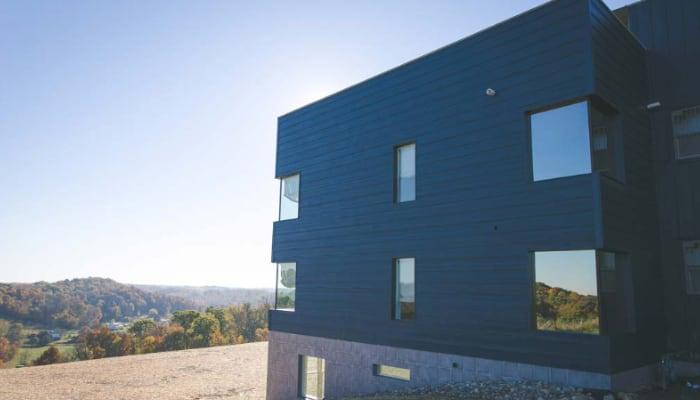 Looking for unique and adventurous lodging? Then check out The Dwelling Bed and Breakfast or the Dwell Box Tree Houses. The Dwelling offers its guests modern luxury stays with breathtaking panoramic views. With farmlands and forest surrounding the property you will feel as though you are the only people for miles. The Dwell Box Tree House Village will captivate any traveler's heart and soul. This lodging experience combines the tranquility and peace of nature with modern amenities and flare that excite those looking for more. Located in 5 acres of woods, all five of the treehouses are different, so you'll be sure to find the perfect one that speaks to you. Or you can rent them all, gathering with a group of friends or family in the lodge, while still having your own private place to retreat to after the fun!
With so much to see and do, we hope you'll keep Winesburg in mind for your next Amish Country getaway.