Tour of the Best Back Roads in Ohio's Amish Country
Learn about our convenient tool that allows you to tour the Holmes County countryside with ease. The Wander app is available on our webpage, or download the app directly to your smartphone.
Are you searching for a complete map of Ohio's Amish Country that will lead you to the ultimate destinations in Holmes County? You're in luck! Our newly released wander map is here to assist you! Whether you're browsing on your smartphone or computer, this interactive guide will aid you in uncovering all the extraordinary finds in the region. For more details, visit our Wander Map page.
Tip:  You can also download the Wander app directly to your phone [iOS  or  Android].
Ask anyone, and they will tell you driving through Ohio's Amish country on the backroads is a serene and peaceful experience. The landscape is dotted with simple yet beautiful farms and fields, and the pace of life seems to slow down as you make your way through the countryside. As you wind your way through the rolling hills, you'll notice the distinctive look of the Amish homes and barns. The simplicity and functionality of their buildings are a testament to their devotion to tradition and their commitment to living off the land.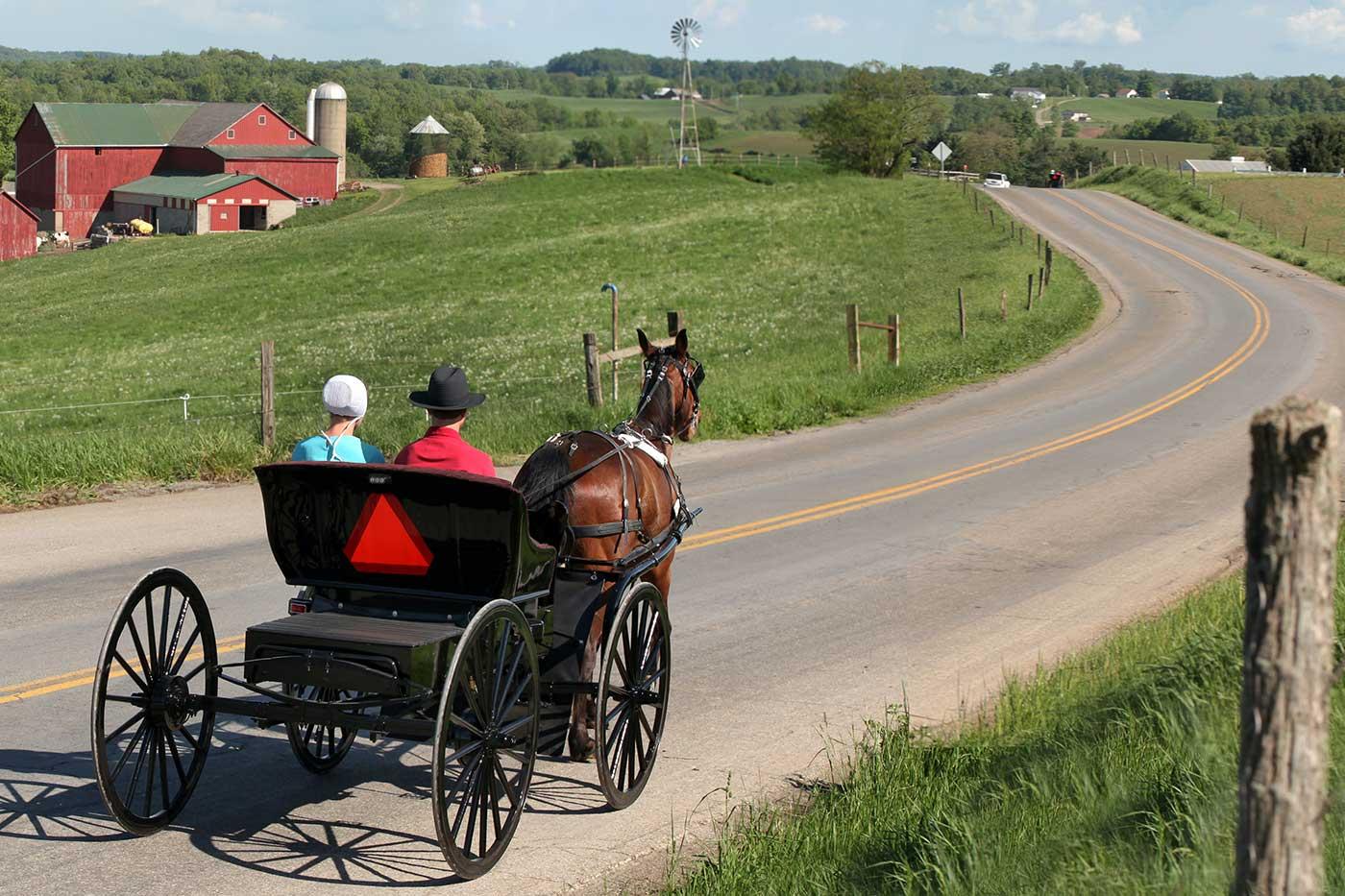 One of the most rewarding aspects of driving the backroads of Amish country is the opportunity to experience the local businesses and markets. Small towns like Berlin and Millersburg offer a glimpse into the Amish way of life, with shops selling handmade quilts, furniture, and baked goods. Throughout your journey, you'll likely encounter horse-drawn buggies sharing the road, bicyclists making their way to the market, or a young Amish boy training his horses. Taking a leisurely drive on the backroads of Ohio's Amish country is an unforgettable experience that offers a glimpse into a simpler way of life. Take your time, enjoy the scenery, embrace the peace and tranquility of this unique corner of the world, and wander with us.
Tip: It's important to exercise caution and give these slow-moving vehicles plenty of room to maneuver.