Troyer's Genuine Trail Bologna Offers A Step Back In Time
For more than 100 years, Troyer's Genuine Trail Bologna has been delighting visitors with their signature smoked meats. In addition, the company's vintage country store and deli provide comfort to travelers hungry for authentic experiences.
Food and Wine labeled the hot trail and swiss sandwich from Troyer's Genuine Trail Bologna the best in the state of Ohio, and we could not agree more. Ask any local,  and they will tell you that you must try this community favorite before heading home. 
Grab a stool inside the homey and rustic store, order this slice of heaven and enjoy the friendly service of the efficient team behind the counter. 

A Rich History
The deli can leave you questioning if you have entered a bygone era with its vintage décor, quiet atmosphere and easygoing pace. Both the grocery and the meat processing business have been exclusively owned by the The Troyer family since 1912.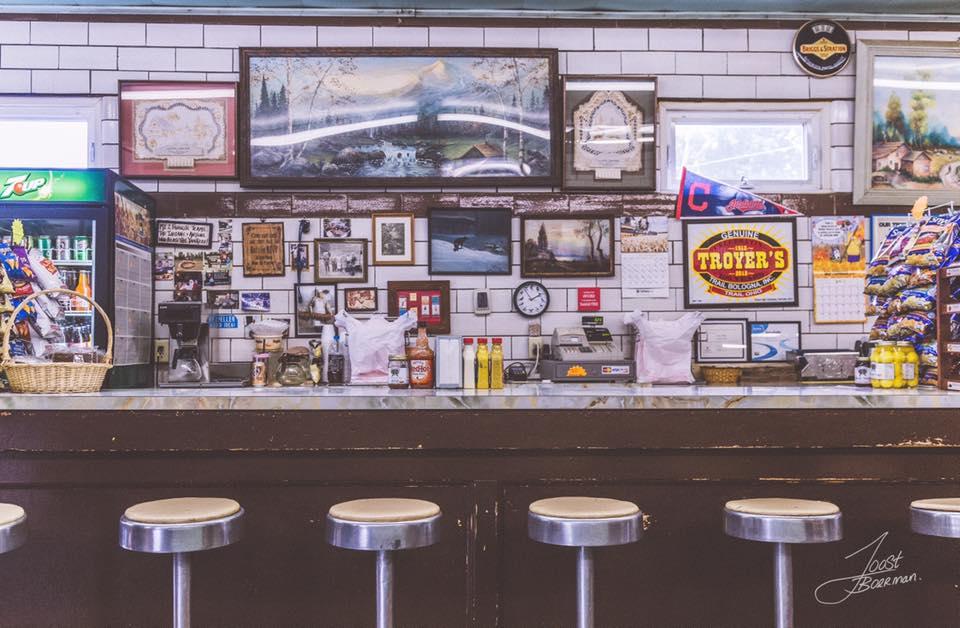 Michael Troyer originally purchased a meat market in Trail, Ohio. He grew the bologna business and just 12 years later sold it to his son, Lloyd Troyer. Lloyd expanded the meat market to include a grocery store and ran the facility that created Troyer's Genuine Trail Bologna. In 1934, a fire destroyed the building, but the family was determined to continue. The facility was rebuilt and the business thrived.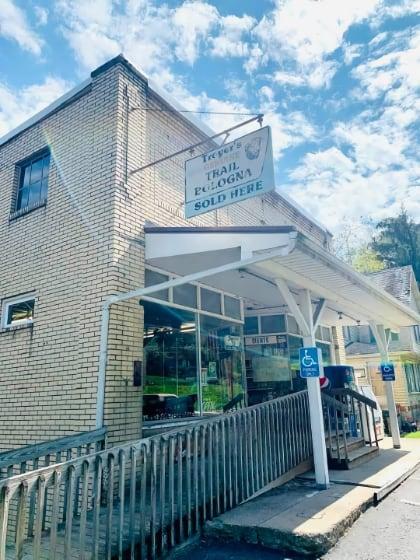 Processing meat was tricky before the invention of modern refrigeration. To store meat year-round, the family had to rely on a more natural solution. A dam was installed next to the slaughterhouse. When cold weather arrived and the water froze, a team of friends and neighbors would slowly and carefully saw out 24-inch blocks of ice.  
The blocks were brought into an icehouse, and the building was slowly filled row by row. Sawdust was spread in between each layer for insulation. This method allowed Troyer's Genuine Trail Bologna to keep meat cold through the entire summer.
Building On Tradition
Until 2007, the company was still packaging products by hand and smoking their meats manually. Today, the company relies on some automated methods, including advanced smokehouses that allow them to create batch after batch of perfectly flavored meats. The company produces approximately 25,000 pounds of Troyer's Genuine Trail Bologna each week – that's about 5,000 pounds per day! While the updates to their operations have allowed Troyer's Genuine Trail Bologna to ship their product all over the United States, there's nothing like taking a trip to Holmes County, Ohio to experience this family business for yourself.